No game is fun without a little challenge along the way to keep things exciting and Candy Crush Soda Saga is no different
As you progress through the game, you will encounter a number of obstacles on the board (also known as Blockers). These obstacles are there to make your game more challenging, engaging and interesting.
Each level has a few obstacles that will make your gameplay a little harder but all you have to do is clear them and be on your merry way.
Bear in mind: some of these Blockers are easier to deal with than others
Here are the obstacles that might get in your way as you progress through the Saga!
Liquorice Lock
Stop you from moving Candies but is defeated when you match 3 or more Candies using the Candy in the lock.
Peppermint Stick
This mendacious mint can take up 9 tiles on the board. If the red stripes light up, beware - it's going to explode!
Cupcake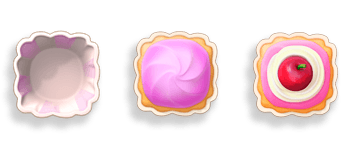 The cupcake has a maximum of five layers. The empty cupcake is the easiest to clear. You clear the Cupcake when you match Candies next to it.
Chocolate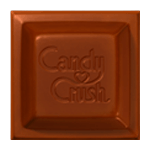 This is chocolate but not as you know it. Brown chocolate multiplies if not broken in a move. White chocolate spreads across the board and can have up to two layers.
Pancake
This is a multi-layered movable Blocker and is destroyed when you match Candies next to it. Word of caution: there are 5 sticky layers to this cake.
Honey
This sweet treat can have up to 6 layers and can even cover Liquorice Locks and Candy.
Liquorice Swirl
This swirl is moveable but resistant to Striped Candies and Color Bombs.
Bubble Gum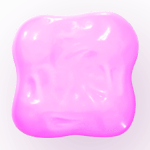 This sticky surprise locks Candies and multiplies if not broken on a move.
Candy Ice Cube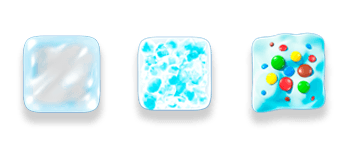 Ice, anyone? Similar to Honey, this frozen frustration has up to six layers.
Jelly Cake
Let them eat cake! But not this one as it explodes but only when you hit it 8 times.