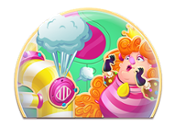 There's trouble at the Striped Candy Factory and the manager needs your help!
The delicious candy machine is over-worked and broken, and a huge order for succulent striped candies is almost due. Help the Factory Manager by creating striped candies and she will make that sure her biggest helpers are rewarded. That could be you!
How does it work?
Create striped candies as you play the levels. Simple, right? Each striped candy will score a point and add toward your event total. If you're in the top scorers you'll receive a reward of a bundle of boosters. Sodalicious!
Making striped candies is easy: just match candies in a row of 4.
Make sure that you're making the candies yourself. Candies created using a color bomb for example, won't count. We want to make sure that everyone gets a fair chance, so keep those excellent color bomb boosters for a rainy day as they're not best used for this task.
Make switches and matches to create the striped candies and any striped candies you create by cascades and falling matches will be safely included in your totals.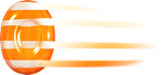 Don't quit or lose the level or you'll lose the candies made in that level!
It's also super-important to complete and pass the level for the candies you've created to count in your total. Don't quit the level! If you fail, you'll lose the ones you've made in this attempt...
...but pass the level and those you've made will add to your total.

When will I see it?
Like all of our challenges and events, they're not set by a schedule or calendar. Sometimes they do fall into a pattern, but this is usually coincidence rather than design. We like to keep things varied and fun - so keep checking your game and notifications from time to time and jump on in!

How do I take part?
To take part, just play the game when the challenge is active in your game. No special map, rules or techniques here for you to worry about.
The challenge will include you after you pass at least one level with the required Striped Candies and earn at least 20 in your total. This qualifies you as a Striped Candy specialist and you can enter the contest where the biggest collectors will be rewarded.
As you play, your scores will be updated on the leaderboard so you can see how you're doing. To win the final boosters you'll need to be right up there in those top ranks!
You can play any level you like for the contest, but there's a bonus of 10 times the score if you play the latest level in your game. Play a previous level and you'll get 1 point for each candy.
What if others can play it and I can't?
In order to keep the Striped Candy Factory accessible and available for everyone, sometimes you might have access to it and your friends may not, or vice-versa. This is so that everyone gets to play. Keep in mind, you may have it when they don't too - so jump in whenever you get the chance.
Good luck with securing the Sodalicious striped sweets!